Open Migration at Festivaletteratura: our report
We are back in Mantua after a hectic five days at Festivaletteratura, that most important of literary festivals which, this year, is celebrating its twentieth edition. Along with Archivio Memorie Migranti and Forensic Oceanography, Open Migration hosted an information point: a space designed to provide visitors with all the data and tools they might require to form a non-emotional, prejudice-free opinion on this major phenomenon of our time.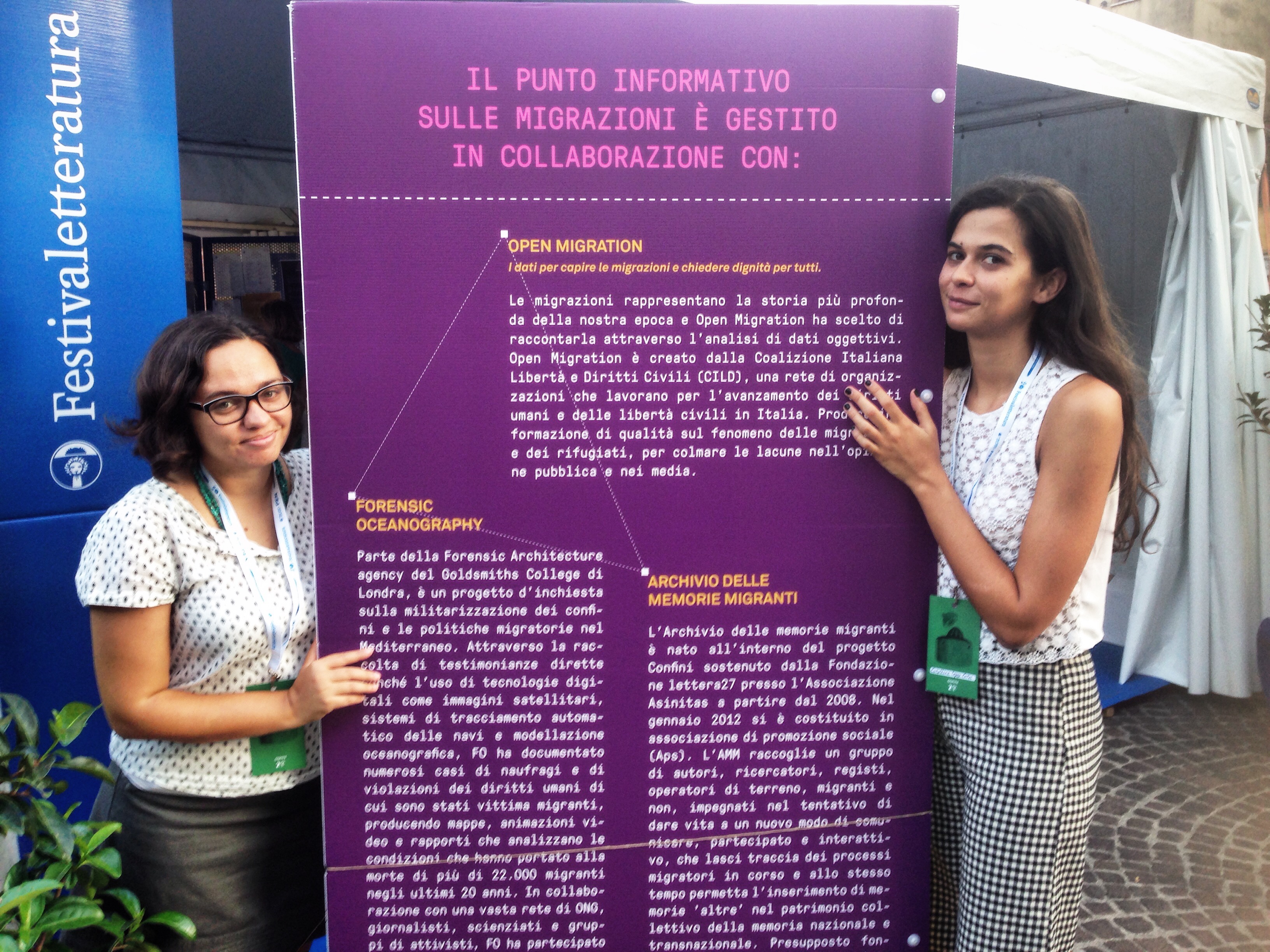 Lectures, debates and quizzes to understand migration
During our five days in Mantua, we discussed the subject of migration in depth in a series of meetings and debates. First and foremost, we talked about borders in Europe. Dimitri Bettoni from Osservatorio Balcani e Caucaso reported on the situation in Turkey, Ioakim Vravras from Solidarity Now explained the current state of affairs in Greece and attorney Alessandra Ballerini talked with us about what is happening in Ventimiglia.
We then reflected on the safe, legal and reproducible model of humanitarian corridors with Nicola Pedrazzi of the Federation of Evangelical Churches in Italy (FCEI) and Alberto Mallardo from Mediterranean Hope, as well as the right of asylum in theory and in practice  thanks to a debate between Gianfranco Schiavone from the Association for Juridical Studies on Immigration (ASGI) and Valeria Verdolini, a researcher at the University of Milan.
In addition, there was an anti-racism lab in the classroom as well as reflections on the anthropological narrative of migration and a series of meetings with authors such as Alessandro Leogrande, Erminia Dell'Oro and Tsegehans Weldeslassie, curated by Alessandro Triulzi and Gianluca Gatta from Archivio Memorie Migranti.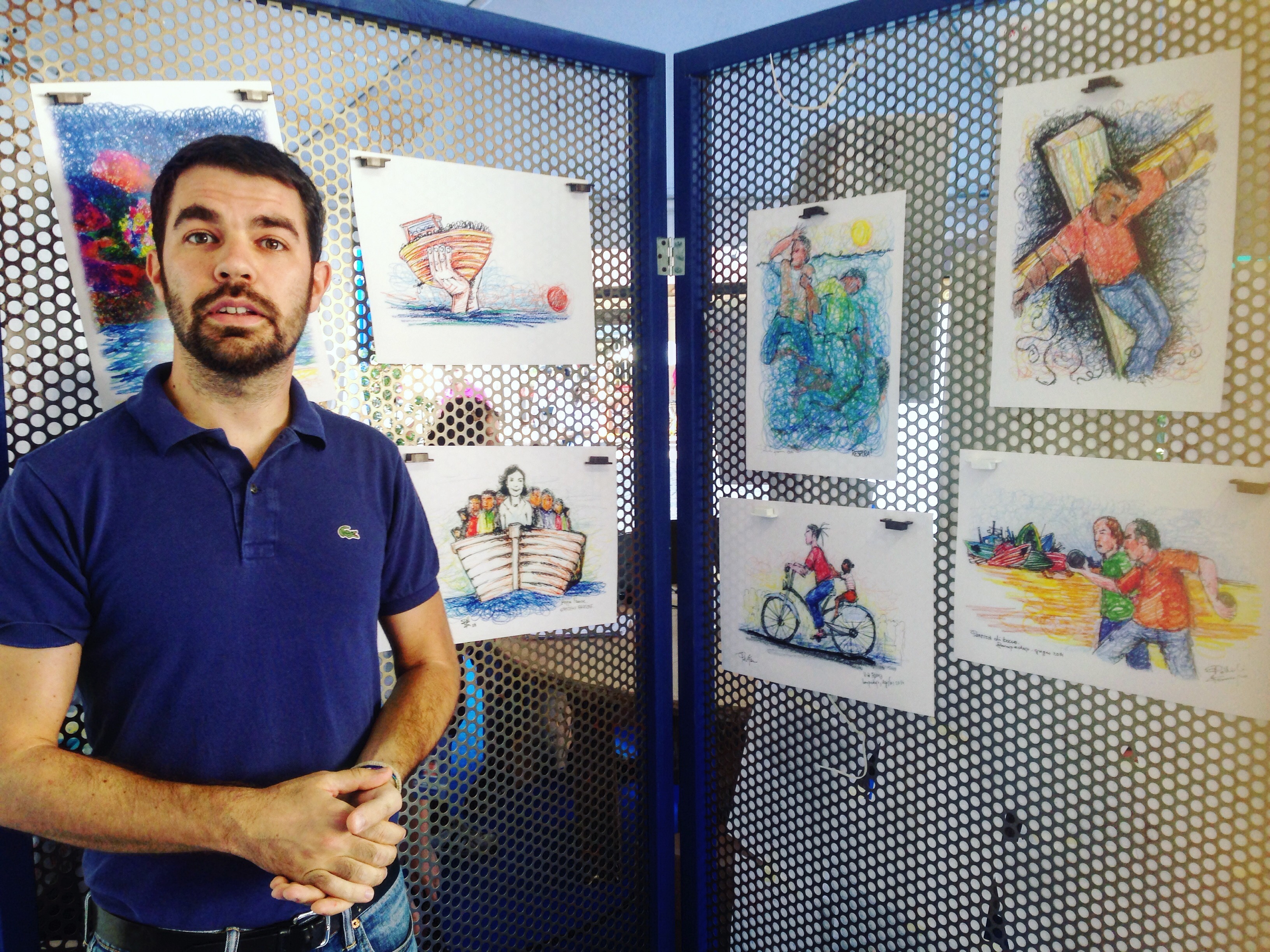 The information point was crowded with many people who wanted to get together and learn more about the phenomenon of migration through a series of resources: a large amount of data together with lots of infographics thanks to Open Migration and Forensic Oceanography, personal narratives selected by Archivio Memorie Migranti, a small library of essential books, multimedia stations with access to interactive tools and, most importantly, quizzes to test one's knowledge. A great number of visitors took the quizzes to find out how much they really knew about the refugee crisis or Islam, and then spent time with us to discuss the subjects more in depth. It was for us a great opportunity to share and create awareness, and we hope our visitors enjoyed it as much as we did!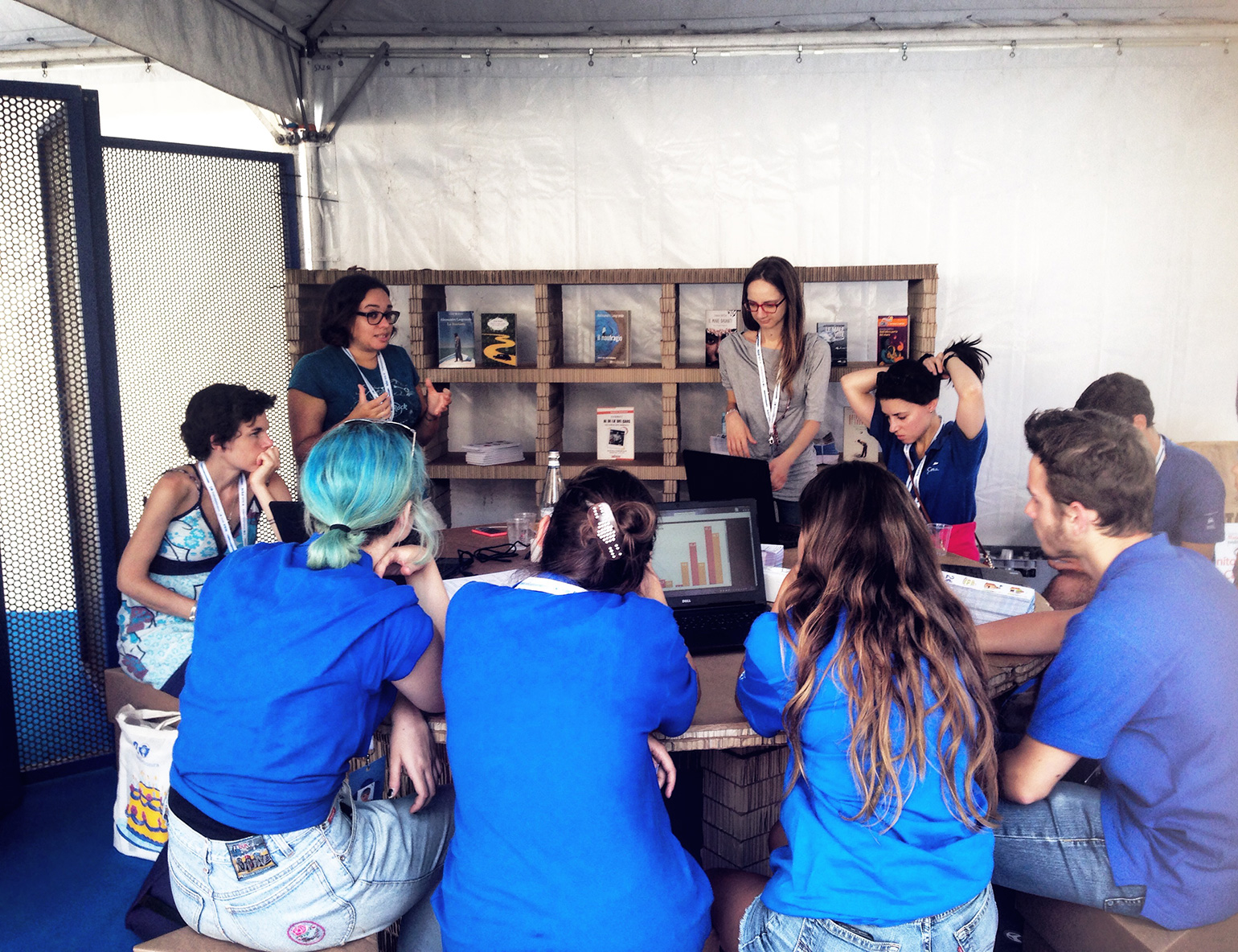 A special thanks to Festivaletteratura for hosting us, to the amazing volunteers for their extraordinary work and to everyone who came to the information point and contributed. See you soon, Mantua!
P.S. Read more in the press: Il Fatto Quotidiano, La Repubblica and LifeGate.