About us
Founded in 2014, the Italian Coalition for Civil Liberties and Rights (or CILD) is a network of civil society organizations that protect and expand the rights and liberties of all, through a combination of advocacy, public education and legal action.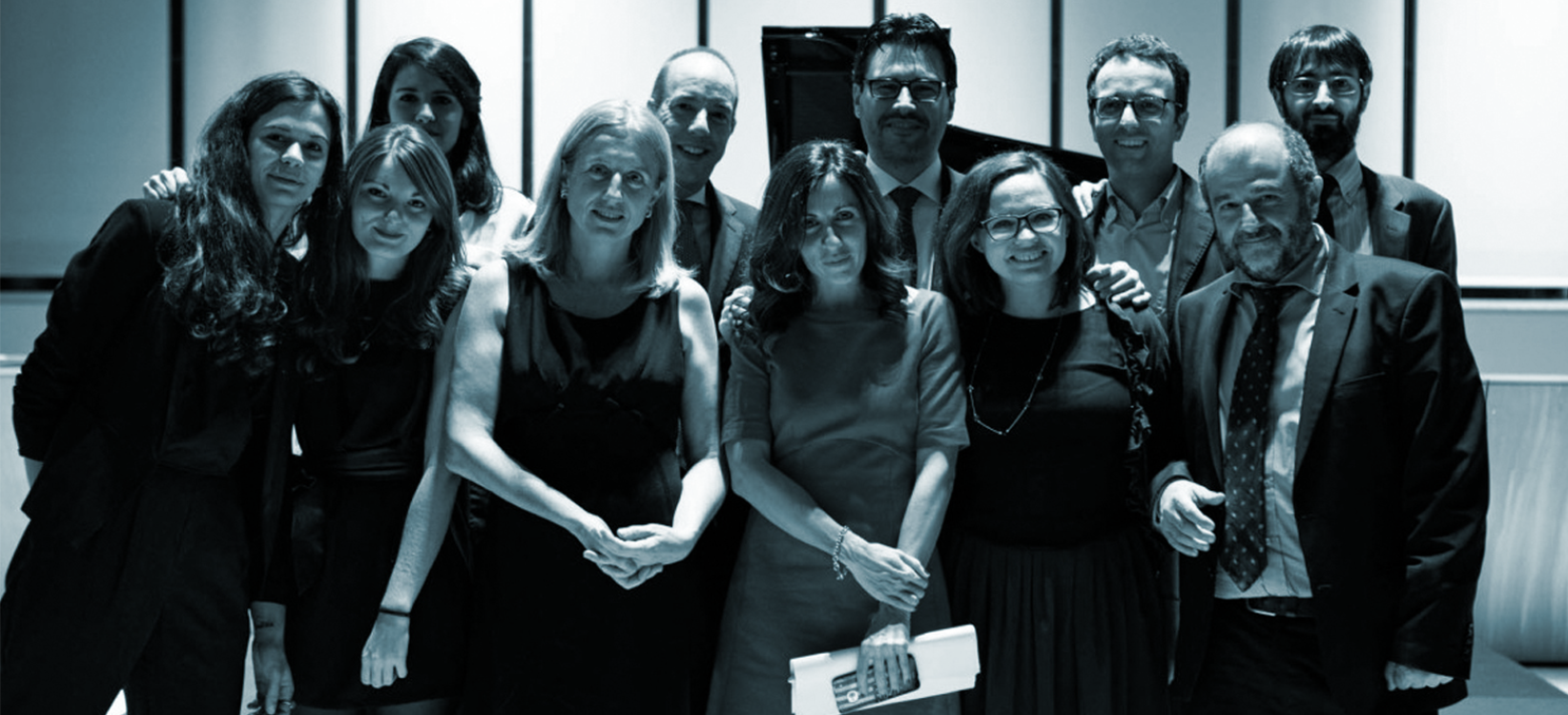 Freedoms and civil rights are intimately connected. They are interdependent and indivisible. Through their promotion and protection, one contributes to the establishment of a stronger, more cohesive and equal society.
We are all free because we are all the same and yet, at the same time, different.
Freedom is self-determination. Freedom is the recognition of one's own identity. Freedom is integration. Freedom never comes into conflict with equality.
In Italy, we have gone through a long period of time in which certain kinds of language, practices and political choices based on random circumstances and concepts of public nuisance have prevailed but which, thankfully, have put civil freedoms and human rights into perspective.
On this basis — which has profound cultural, political and social foundations — a large number of Italian civil society organizations decided to give life to CILD: the Italian Coalition for Civil Rights and Freedoms.
We are involved in a lot of important issues and all respond to the same political logic and cultural background.
The fight against racism and xenophobia, our disagreement with every form of discrimination based on sexuality or gender and the overcoming of all prejudice as regards the Roma, Sinti and Caminanti.
A change of perspective on immigration, seeing it not as a question of criminality but in terms of the right to asylum and our duty to welcome refugees up through the expansion of citizenship.
The construction of a penal and penitentiary system which is less random and more respectful of rights, with the legalisation of drugs as an ethical choice in direct response to what we consider criminal policies.
Our participation as citizens in a public system that is respectful of privacy and not obsessed with mass surveillance while fighting against corruption and for transparency in the public administration.
Establishing a true coalition means that not a single part loses its individual identity. On the contrary: the many associations that have given life to the National Coalition for Civil Rights and Freedoms are united in enriching this vision of an open society and one that is more respectful of the rights of all. We desire to expand people's knowledge, civil identity and awareness of their rights.
We will speak with Italian and European institutions and the media while at the same time confronting public opinion and all that such entails, the fears as well as the hopes, the prejudices as well as the dreams of all. Because defending and recognising civil rights means constructing a better society.
Patrizio Gonnella
CILD President, Association Antigone President
Flavio Romani
Arcigay President
Pier Paolo Inserra
Parsec President
Gabriella Guido
CILD Vicepresident, campaign LasciateCIEntrare spokeswoman
Aurora Sordini
Associazione 21 luglio General secretary
Patrizio Gonnella
Founder and Chairman
President of Associazione Antigone. Author of several essays and books on justice, human rights and prisons. He teaches the courses Sociology of Law and Prison Law Clinic at the University of Rome III. He writes for the dailies Il Manifesto and Italia Oggi and has a blog on l'Espresso. He is also the co-host of a radio program on music and prison called Jailhouse Rock.
Andrea Menapace
Founder and Executive Director
He is also a member of the board of the Civil Liberties Union for Europe. He previously worked for the Transparency & Accountability Initiative in London and was a researcher for Italy in the Open Government Partnership. Always active in the field of human rights, he began his career as a humanitarian worker before becoming a consultant and researcher for governments as well as non-governmental and international organizations. Co-founder of Diritto Di Sapere (Right To Know), the first Italian organization working on the right of access to information. He graduated in law at the University of Trento.
Andrea Oleandri
Press Officer
Andrea also coordinates the Drug Policy Reform Programme. He collaborates with Associazione Antigone as press officer and social media manager. HIs work has appeared in newspapers such as il Manifesto, Liberazione and il Venerdì di Repubblica, as well as on radio and TV. From 2006 to 2011 he worked with the Councillor for Social Policy of the City of Pomezia, dealing with youth policy and social inclusion. He is one of the founders of Atletico Diritti, a sports club composed of migrants, students, former detainees and people on probation. Andrea has a degree in Media and Communication from the Sapienza University of Rome.
Antonella Napolitano
Communications Manager
Antonella is also Coordinator of "Civil Liberties in the Digital Age" Programme. Member of the steering committee of the State of The Net conference. From 2010 to 2015 European editor of TechPresident, an international online magazine that analyzes the impact of technology on politics and society. She has also served as project manager of Diritto Di Sapere, an Italian organization working on access to government information, and has been a consultant for businesses, governments and political parties. She has published three books on social networks, work and political communication. In 2005 she was a Research Fellow at Vassar College (New York).
Giulio Frigieri
Creative Director and Strategist
Giulio has worked in the fields of information architecture, information and interactive design, data visualisation and content strategy for over 15 years, across large media organizations, NGOs, international organizations and the content marketing industry. Giulio uses this wealth of experience to maximise Cild's impact and outreach by introducing working methods and creative, strategic, technologic solutions. He contributed to conceive Open Migration and Non me la spacci giusta platforms, leading their design and implementation. In London he was Deputy Graphics Editor at the Guardian for six years. He is now Creative Director of Infogr8, a multi-award winning content agency crafting visual stories through the use of data. Giulio is also Visiting Professor of information design and visual storytelling at IULM University, School of Journalism in Milan.
Corallina Lopez Curzi
Program Coordinator
Corallina coordinates the Centre for Legal Action and projects in the Asylum and international protection and Immigration workstreams. She also manages social media for our platform Open Migration. Assistant Researcher on criminal justice issues and a member of the National Prisons Observatory at Associazione Antigone. Furthermore, she serves on the Legal Experts Advisory Panel of Fair Trials. She writes about human rights on RightsInfo and on the European Liberties Platform. Corallina holds a LLM cum laude from the University of Rome III and an MA with honours in Human Rights from the University College of London. She was also an intern at Redress.
CILD is supported by Open Society Foundations and Oak Foundation.
Open Society Foundations is an international grantmaking network that works to build vibrant and tolerant democracies whose governments are accountable to their citizens.
Oak Foundation is an international philanthropy funding projects that address issues of global, social and environmental concern, particularly those that have a major impact on the lives of the disadvantaged.