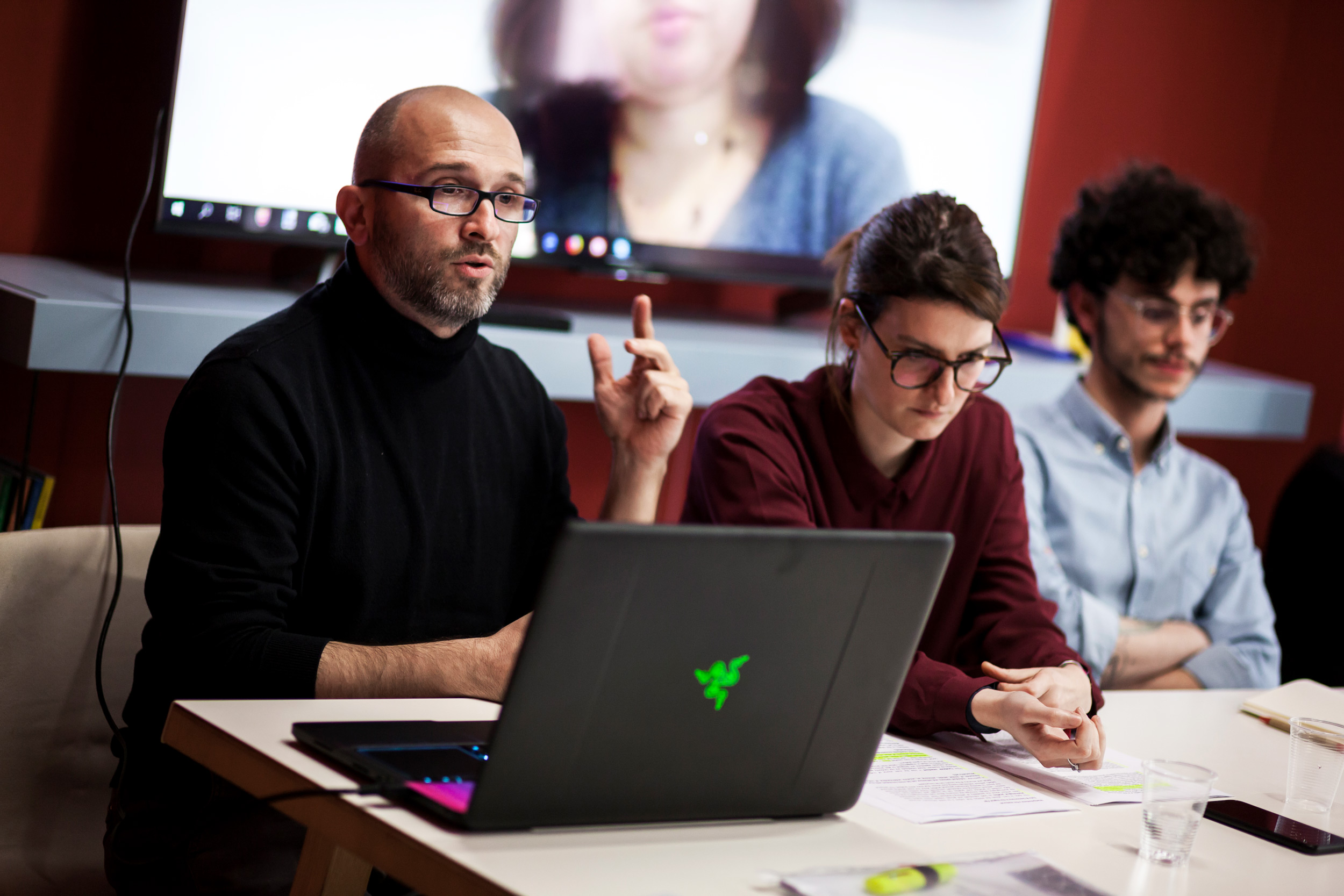 This event already took place in February 2021. Would you like to attend a similar webinar? Please register your interest by writing to narrativelab@cild.eu
---
You saw the Liberties' guide on applying values-based framing in communications – now join us to workshop how to address policymakers and the public during the COVID-19 global emergency.
This interactive training event, which is six hours in duration over two days, will arm participants with tools on how to talk about human rights during COVID-19. It will cover how to communicate proactively during the pandemic, why and how human rights can be useful tools to push through the pandemic, which values to put at the centre of communication and how to "reach" people in this uncertain period of human history.
Participants will be asked for details of their specific organisations such that the session's instructor can assist participants with their specific narrative/COVID-19 communication-related challenges.
Details of past training event
Date: Wednesday, February 17 and Thursday, February 18 2021
Time: 11am – 12:30pm and  3pm to 4:30pm on both days 
Time zone: UTC+1
Format: Online, Interactive
Language: ENGLISH
Presenter: Israel Butler
Who is this event for? This event is designed to cater for communications staff of NGOs who are seeking to improve their skills in communications during COVID-19/emergencies and improve their knowledge around narrative change/countering narratives from outside sources.
Agenda: The agenda will be made available to registered participants.
Information on our presenter
Israel Butler: Israel is head of advocacy at the Civil Liberties Union for Europe. Israel has been researching values-based framing since 2015 and running workshops for the human rights sector since 2018. Before this, his main focus was legal and policy analysis and advocacy towards the EU to promote human rights in EU member countries. He has previously worked as a senior policy analyst at the Open Society European Policy Institute and a legal researcher and speechwriter at the European Union Agency for Fundamental Rights. Israel has a PhD in international law and human rights and began his career researching and lecturing on EU and human rights law. He has published two books, numerous policy papers, peer-reviewed articles and opinion pieces in EU-focused media outlets.
Narrative Lab
This training is being run as part of CILD's Narrative Lab, a capacity-building gateway empowering progressive civil society organisations to activate narrative change towards structural change. The Narrative Lab is a resource, connection and collaboration hub, geared towards expertly assisting civil society organisations to:
CREATE & PUSH messages and stories of humanity, hope and opportunity;
CONFRONT & COUNTERACT negative narratives which aim to undermine social cohesion;
SEEK STRATEGIC ALIGNMENT to communicate more persuasively across diverse stakeholders groups;
CENTRE INCLUSION & REPRESENTATION at the heart of the creation of persuasive communications;
EXPAND & ENRICH discourse by uplifting emerging voices and those that go unheard.