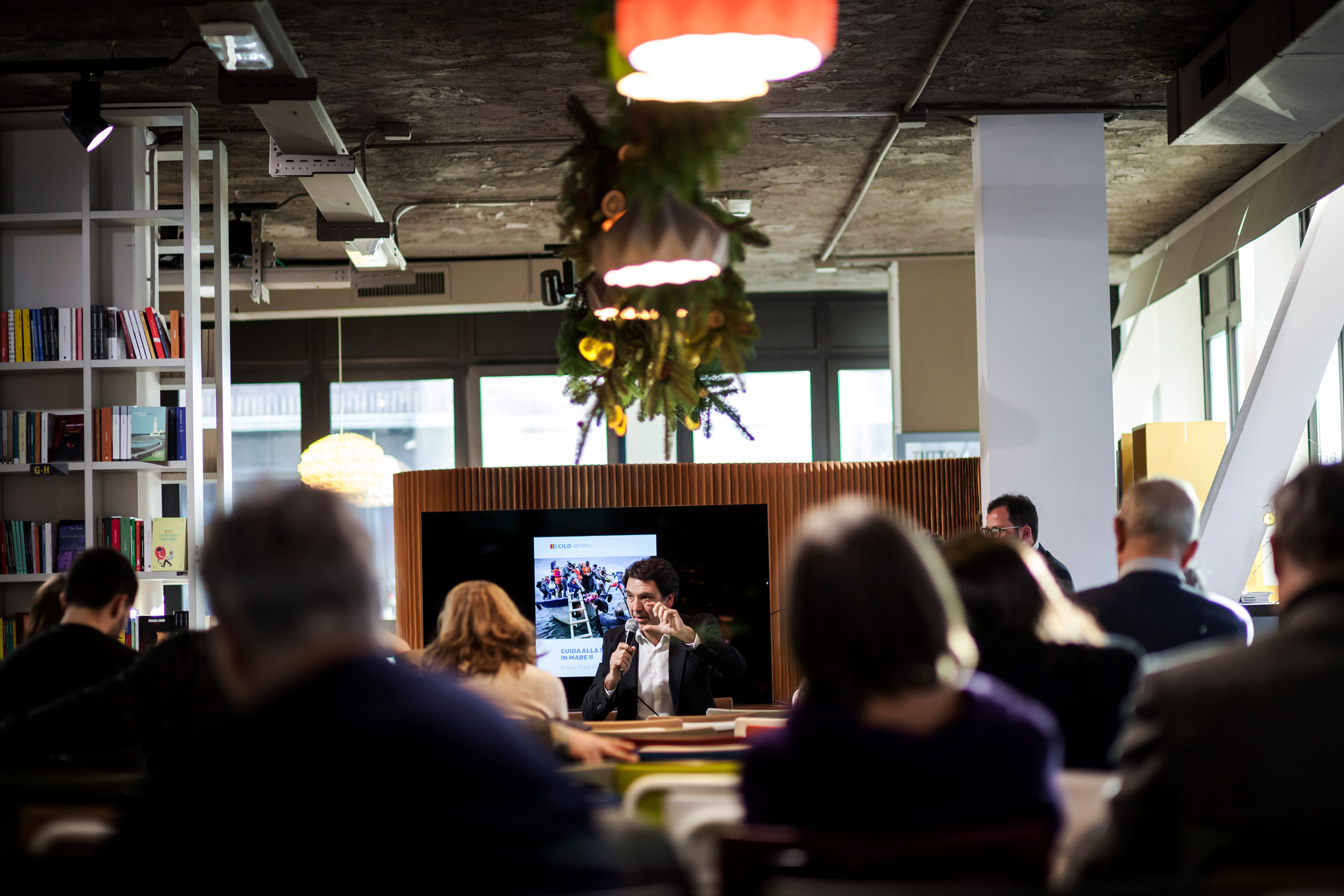 This event already took place in February 2021. Would you like to attend a similar webinar? Please register your interest by writing to narrativelab@cild.eu
---
Countering populist narratives and putting diversity and inclusion at the centre of public discourse is a very difficult task. Join us as we analyse the landscape of migration narratives in recent years and walk through the steps to build a campaign on narrative change in the terrain of migration.

Details of this training event
Name: Narrative-based Communications and Migration
Date: Wednesday 3 February 2021
Time/Duration: 11.00-17.00 (with a lunch break and two smaller breaks)
Language: Italian
Presenters: Marco Binotto, Tana Anglana, Andrea Oleandri (Moderator)
Format: Online, Interactive
Agenda: The agenda will be made available to registered participants.

Information on our presenters
Marco Binotto: He is an Associate Professor at the Department of Communication and Social Research of the Sapienza University of Rome where he teaches Communication, Advocacy and Responsible Consumption, and Social and Institutional Communication. He is currently working on communication in the Third Sector, on the dynamics of public opinion formation and social problems, on the media representation of migratory phenomena, and on related and creative forms of activism.
Tana Anglana: Senior Specialist in Migration and Development and is currently deputy member of the National Council for Cooperation and Development (CNCS), representing migrant associations and diaspora organisations. Born in Addis Ababa, Ethiopia, she grew up in Italy, where she completed her studies and specialised in International Cooperation. Since 2001, she has been active in the field of Migration and Development, working on initiatives and research projects for Italian NGOs and research centres, where she established a long-standing relationship with migrant communities. She has been part of the International Organization for Migration (IOM) as Migration and Development Specialist, developing strategies, programmes, project ideas and coordinating/implementing initiatives ranging from the empowerment of migrants' skills, to new financial instruments supporting diaspora initiatives. Tana is currently engaged as the M&D expert of the Narrative Change Programme (supported by The Never Alone Initiative, the International Center for Policy Advocacy and Social Change Initiative).

Narrative Lab
This training is being run as part of CILD's Narrative Lab, a capacity-building gateway empowering progressive civil society organisations to activate narrative change towards structural change. The Narrative Lab is a resource, connection and collaboration hub, geared towards expertly assisting civil society organisations to:
CREATE & PUSH messages and stories of humanity, hope and opportunity;
CONFRONT & COUNTERACT negative narratives which aim to undermine social cohesion;
SEEK STRATEGIC ALIGNMENT to communicate more persuasively across diverse stakeholders groups;
CENTRE INCLUSION & REPRESENTATION at the heart of the creation of persuasive communications;
EXPAND & ENRICH discourse by uplifting emerging voices and those that go unheard.